From researching
Urban Leisure
to Archiving
Eilands
and setting up a
Territorial Lab.

The Eiland collective is composed of two architects and an experience designer who were brought together during
Designeregio's Designers in Residency program of 2020.
The initial theme of the brief "The Future of Urban Leisure'' brought our attention to the moated homesteads of Southwest Flanders. For more than a year (2020 - 2021), we researched this urban typology and developed several projects around the heritage they refer to as islands, or "Eilands".
Other Projects of ours:
Territorial Lab
Living Summer School
Elena Falomo
is a sort of cerberus: the heads of a designer, an engineer and an artist sharing the same body. In her practice she mixes art, activism, code and physical computing to create speculative probes and hyperbolic products. She engages in feminism, digital rights, open software and open culture through her works.

Her interests brought her to found few artistic collectives to address pressing contemporary issues. She is also a passionate educator teaching in universities across Europe.
Website ︎︎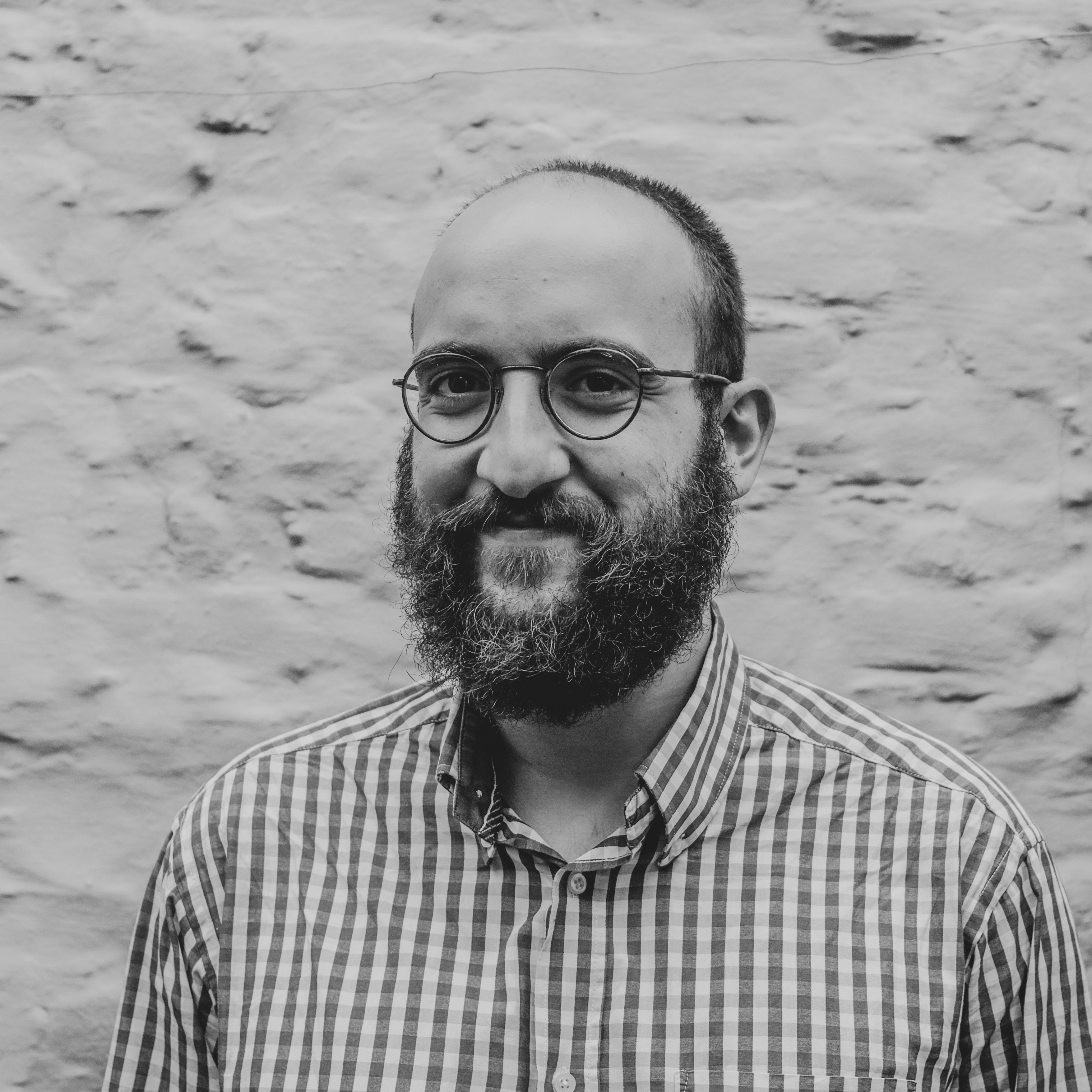 Jadd Hallaj
is an architect and urban designer from Aleppo [Syria] currently based in Paris. By merging heritage with design,he wants to assist in preserving and creating context-relevant spaces anchored in sustainablesocial practices at all scales of a territory.
For him, local design networks can contribute to developing urban systems, by promoting new ways of production or integrating marginalized communities in a holistic design process. He aspires to one day expand such networks in Syria and its region.
Website ︎︎
Emilie Froelich
is a French architect passionated by the imaginaries linked to the riverscapes.

In 2017, she co-founded "figures vives", an experimental platform gathering 13 recently graduated fellow students. In this context, she explores the interactions between the body and the space, understood as a combination of material and immaterial layers.

She is currently based in Almería and Strasbourg, collaborating with La casa Amarilla
and Semper Vera.
Website ︎︎
Kortrijk's eiland(s),
a cultural landscape
Our research started in-between time. We were invited by Designregio to think about the future of urban leisure. In this context, we quickly compiled a set of maps that dig deep in the far past of Kortrijk.Suddenly, the present revealed the link. As we visited Wildebras
︎︎
, we learned that a moated farmstead used to stand where the self-run, parent-free adventure park is now.
We then found similar spaces throughout the city.
Are historic Islands the future of Kortrijk?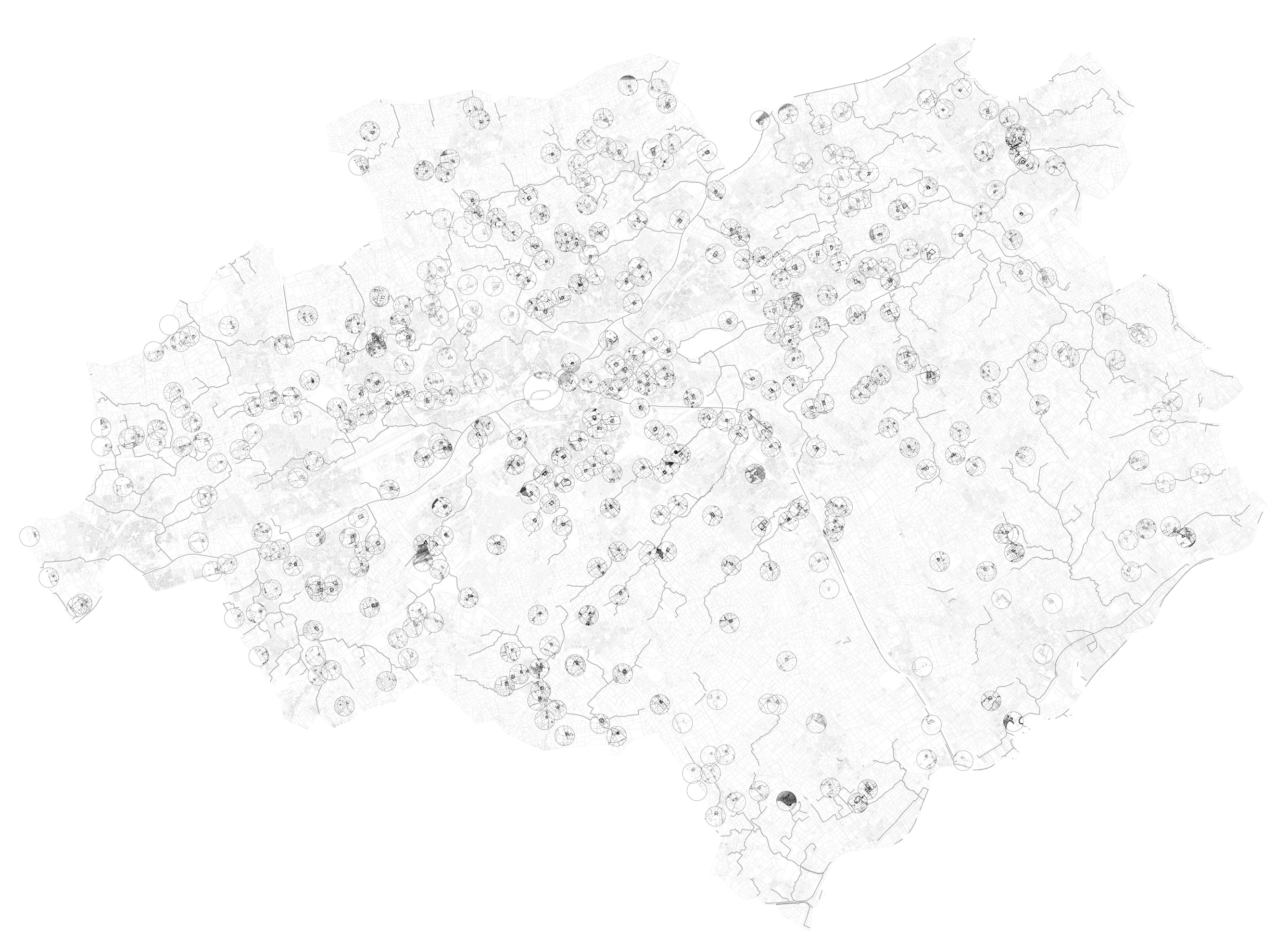 In the mid-19th century Kortrijk countryside was filled with moated homesteads, many of which were farms.

Around 1850 we identified some 500 of them, at an average distance of 1.5 km away from each other. That results in a density of about one moated farming settlement per square kilometer in Kortrijk's region.

The 'inland' varies in size and can be relatively big so as to accommodate several parcels, or particularly small containing only one building.
This spread-out individual farming system seems to be a particularity for the west Flemish region and is translated through particular spatial, social and economic practices in the countryside.



Our methodology based on georeferenced data collection and extended field work allows us to highlight the potential of these eiland(s) to create common spaces.